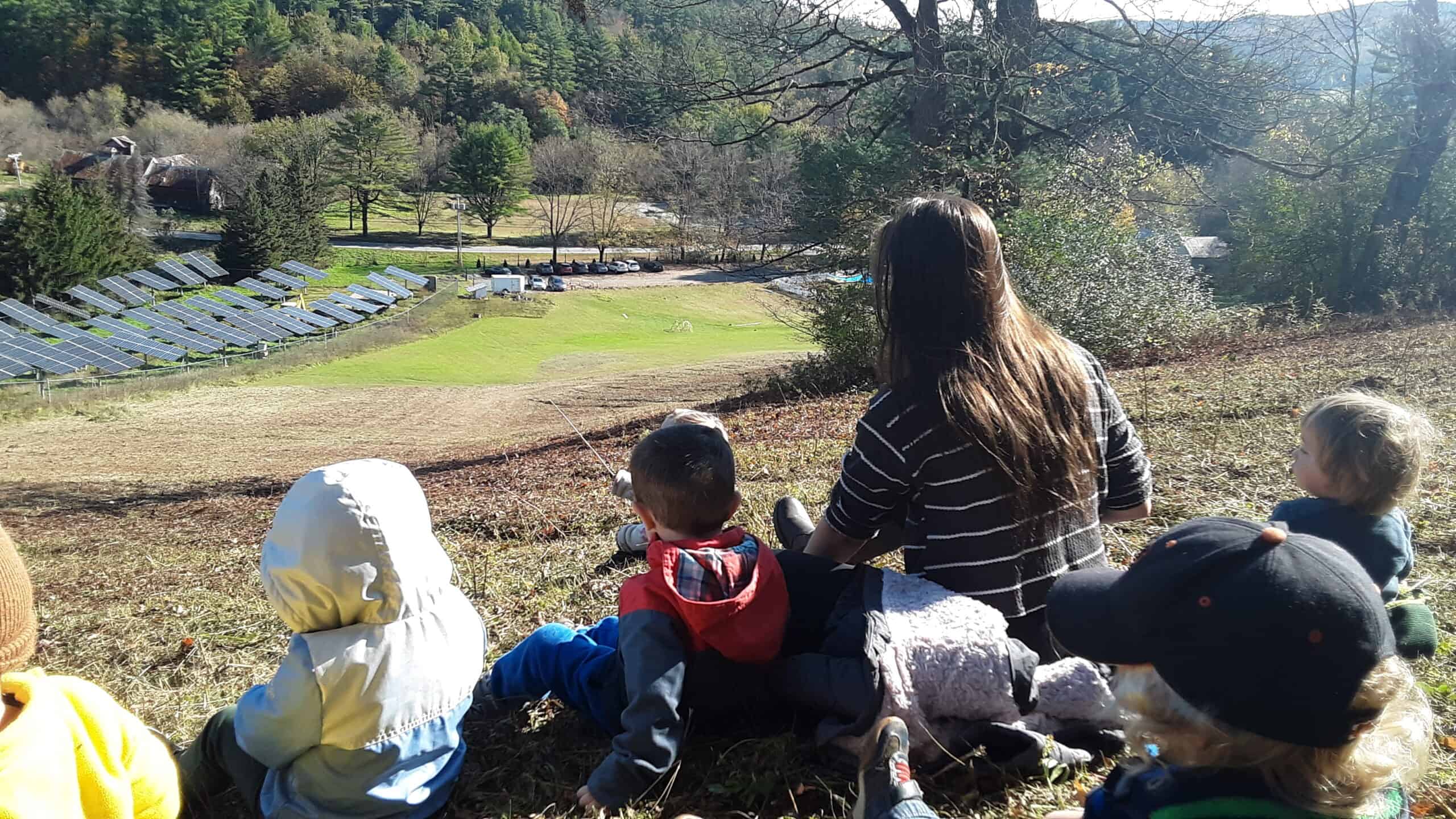 Welcome to October, Rainbow Playschool!  We've been enjoying the changing leaves and gusts of wind so very much, and hope you all have been as well!  As the weather gets chillier, please remember to prepare for more outdoor play with a warm jacket, gloves or mittens, a warm hat, and for good measure a pair of boots!  We still go outside, rain or shine, cool or warm, and want to be sure everybody is as comfortable and happy as can be on both our playground or out in nature!
---
News from the Infant room
Happy October from the Infant Room! A friendly reminder as we move into colder weather that we do spend lots of time outdoors on walks or in our outside classrooms so please pack warm clothing. We will use our discretion each day as to how much time we can spend in the elements.
Any recommendations for easy transitions would also be helpful if you have them.  Does your child have any particular activities that they enjoy in nature?  Let us know your ideas!  
We look forward to continuing to have fun in our little group!  
---
News from the 1-2 Year room

What an active group of little ones!
The kids are really starting to find their voices and settle into the routines of the day. I am hearing them say each other's name when we sing our Name Song at circle time, as well as singing parts of songs, such as "Old MacDonald Had a Farm" and "Twinkle, Twinkle Little Star".
We continue to focus on "Things Around Me" which include friends, family and all the beauty that surrounds us during the Fall.
We will be spending time outside and ask your help with making sure they have appropriate clothing and footwear. I know the playground gets wet and muddy and the kids get dirty but it's all of the learning process and one of our goals is to help them love nature and care for the environment.
A few reminders:
Please send in a package of wipes if you have not already done so.
Please send me a message on ProCare or through my email to communicate if you are picking up early, going to be late or if your child isn't coming in.
Your children's health and safety are important to us so please do not enter the playground at the end of the day. We will bring your child and their things to you.
If you know of appointments or your child isn't going to be at Rainbow, let me know so I can put it on the calendar.
Your children are unique beings, and we are here to support you , as well as them, so please reach out to us!
---
News from the 2-3 year room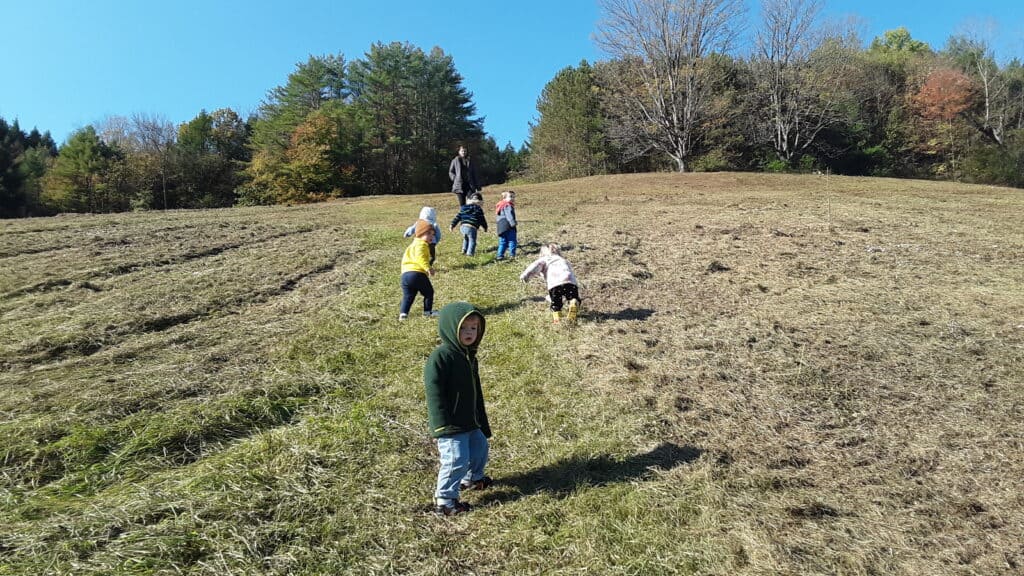 Happy October! We've had such a good time getting to know all of our new friends in this last month, as well as reconnecting with those we knew before! It's been wonderful learning everyone's favorite activities!

After we learned about our families in September, we started focusing on all things autumn. We've been making paper cut-out jack o' lanterns that you can see in our windows during pick-up or drop-off, and have just recently painted some little pumpkins to send home (once they've dried of course!). We've also carved the jack o' lantern that you can see as you walk up to the gate! Be sure to say hello!

We've been spending more time outside of the playground and exploring nature. Hiking up the mountain behind Rainbow is so much fun, but not as much fun as rolling back down when we're done! The view of the many colored leaves from up top is so pretty!
Let's have an awesome autumn!
---
News from the preschool room
We have had a great first month in Prek!  We have walked our hiking trails, made applesauce, painted, talked about friendship and families and what makes each of us special!  In the wonderful month of October we will discuss the changes we are noticing outside.  Please make sure to send your children in with weather appropriate clothing! We will explore pumpkins: rolling them, cutting them open, baking the seeds, painting pumpkins, and carving them!  

We have begun learning about letters and numbers; we love counting!  As we get closer to colder weather, we ask that parents try and allow a few extra minutes for children to dress themselves, it is good practice for dressing in snow gear.  We are truly enjoying the Procare App, as it seems to be a great way to stay in touch with families and share activities we do in school while parents are still not allowed in the building.  
As always, please reach out with questions and comments and thank you for sharing your wonderful children with us!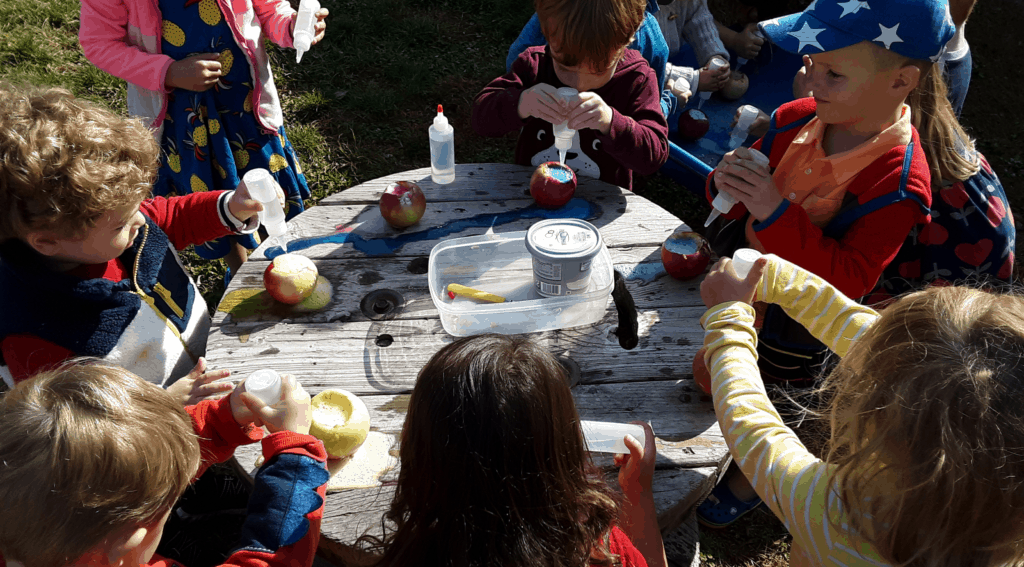 ---
Thank you so very much for your continued support of Rainbow!
Happy October, everybody!