Welcome to the start of our summer term!  We teachers have been working very, very hard in the last couple of weeks to prepare Rainbow for our reopening.  We're so excited to see everybody again! A large part of this preparation has been rebuilding our playground!  We have a new sandpit, a stage, two new slides, and a rock wall for climbing!  We have also added sails to provide some shade, and a number of lovely plants to both beautify our outdoor space, and to grow some vegetables and fruits for future snacking!
We also have slots still available for this summer, should anyone's needs change.
We look forward to seeing you for the coming summer!
Our New Playground!
Pre-K Room With Kelsey, Ashley, and Clancy
We are so excited to be back at Rainbow! We will be spending as much time outside as possible this summer, not only to enjoy the new items on the playground, but also because we are not required to wear masks outside! We plan on beginning our day with free play and then transitioning into morning yoga.
We will also be exploring the woods surrounding Rainbow and going on some hikes! We will have water play available with some fun science lessons to go along with that, so pack extra clothes and be prepared to get wet!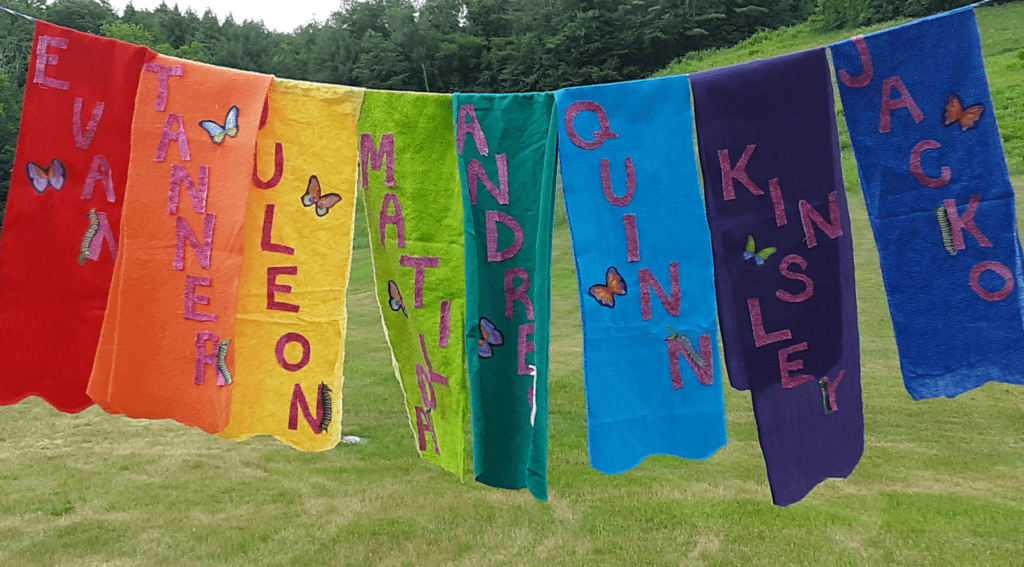 1-2 Year Room with Amanda, Julie, lexie, and em
First off all we would like you to know how excited we are for you and your children to be back at Rainbow this summer. We see this as a time of transition where we will be spending time getting reconnected with your child and their schedules.
During this time we will be outside a lot, playing with water and sand while enjoying the fresh air. We would like to let you all know we will go outside rain or shine as long as there is no thunder and lightning. Please be sure to pack extra clothing. We can't wait to see you all!
Thank you for continuing to support Rainbow Playschool, and look forward to hearing from us in the near future!